Energy is easy to purchase on Tron Energy Market. In just a few clicks you will be able to set up your wallet on the platform and access the pools we provide.
Step 1: Connect your wallet.

Step 2: Connect your account to Tron Energy Market when asked.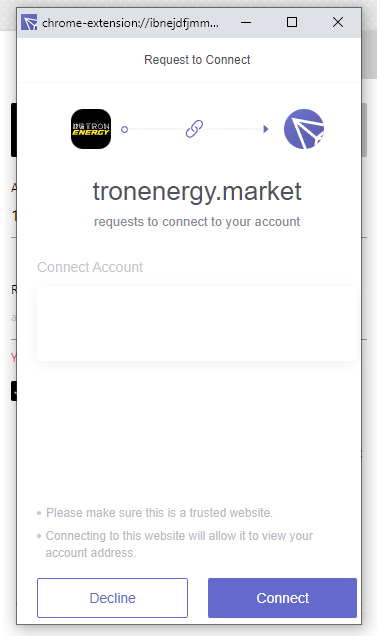 Step 3: Once log in has succeeded, click on the Buy tab. Here you can set the amount you wish to purchase, the price you wish to pay per energy (in SUN) and which address you want the energy to be delivered to.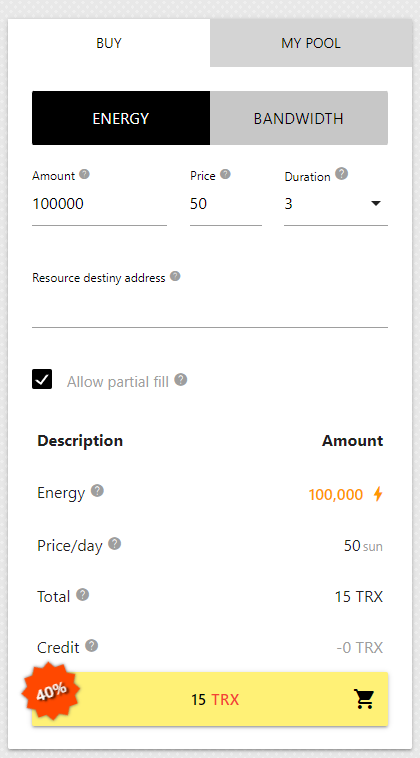 Step 4: When your order is placed, it will be listed on the orders tab and if there is sufficient pool resource available, this order will be filled automatically for you.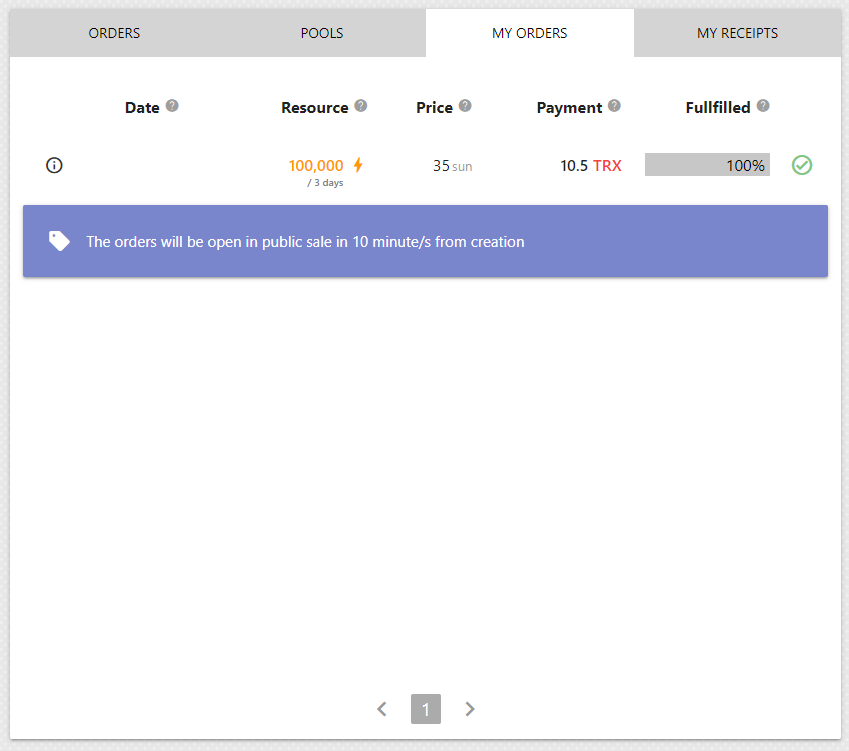 You're all done! You have now acquired Energy immediately, inexpensively and in the quantity you required.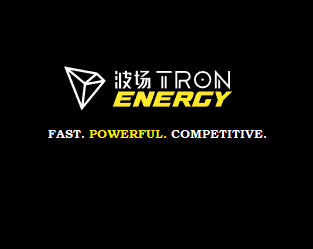 TRON ENERY MARKET REVIEWS
To buy energy now, click here!